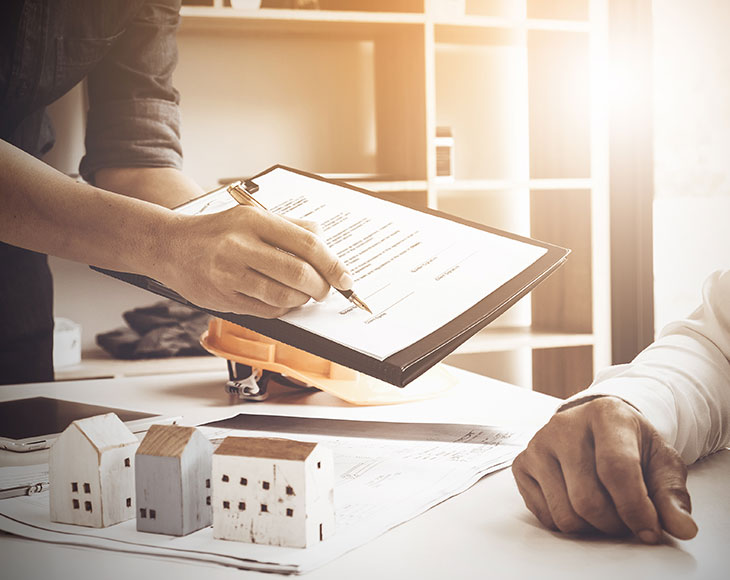 Real Estate Disputes

Attorney John Lemieux has been practicing law since 1980.
Real Estate Dispute Lawyer Mediator in Portland, ME
Resolve Your Property Conflict with Beneficial Mediation
Those individuals and businesses owning, leasing, or otherwise involved in real property may find themselves in dispute over various issues. Unfortunately, if you and the other party cannot find mutual ground on which to resolve the conflict on your own, it can lead to lawsuits. Resolving your differences in court is an expensive proposition that also drags out the time in which it goes unresolved. This can cause further financial drain as well as the stress and disruption of a court battle.
At the Law Office of John Lemieux, we deal with disputes between people every day. Our founding attorney is a trained and certified mediator with decades of experience that can be put to work for you. He can assist you in identifying and clarifying the issue, communicating constructively without fault-finding, meeting on common ground, and finding acceptable solutions that will allow you to move forward and even work together in the future.
Request a free 15-minute initial consultation to see if our mediation services are for you with our Portland, ME real estate dispute attorney by contacting us online or at (207) 709-0346. Also serving Mid Coast, Lewiston-Auburn, and York County.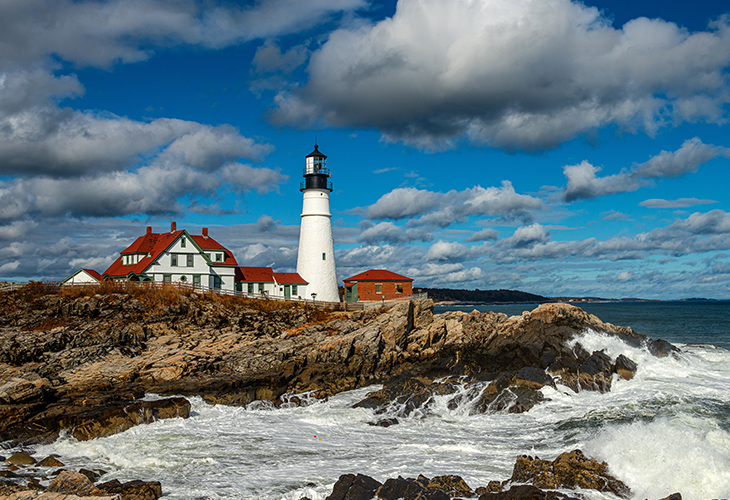 Real Estate Disputes in Maine
Disputes in real estate can arise between various parties connected to the property. These can include neighbors, buyers, sellers, joint owners, landlords and tenants, contractors, subcontractors, property developers, lending institutions and borrowers, real estate agents and brokers, and anyone else involved in a real estate transaction or property issue.
Common real estate disputes can include:
Breach of contract. This occurs when parties do not fulfill their responsibilities as laid out in written and legal contracts. Common real estate contracts include sales/purchase and leasing agreements.
Boundary and easement disputes. These generally occur between neighbors where property lines have not been clearly defined or when easement access is disputed.
Specific performance. This refers to someone refusing to comply with some aspect of an agreement, such as a seller refusing to vacate the property as agreed.
Failure to disclose a property defect. This commonly occurs in purchase/sales transactions where the seller fails to inform the buyer of a known defect during the transaction.
Breach of duty. This can occur between real estate agents or brokers and their clients. When these professionals act negligently and for their own best interests as opposed to their clients, it can result in financial harm.
Conflict between landlords and tenants. These commonly involve failures to pay rent in a timely manner, deposit disputes, or landlord failure to keep properties in good repair.
Co-owner disputes. Real estate partners, joint tenants, and family-owned property parties can disagree on various issues from decisions about managing the property, upgrading, or selling.
These are just a few of the examples that can arise in the area of real property. Our real estate dispute lawyer can assist with anything from drafting agreements to resolving multiparty cases. With mediation as a priority method of resolving your dispute, you can negotiate a mutually-acceptable settlement without resorting to litigation.
Don't let your real estate dispute turn into a courtroom battle. Connect with the Law Office of John Lemieux to arrange to speak with our attorney through email or at (207) 709-0346.
Contact me online or at 207-709-0346
to request a free 15-minute consultation.
Client Testimonials
See Why We Come Trusted & Recommended

He is extremely knowledgeable, dedicated to his clients, caring, and hard- working.

- Jeffery D.
Entrust John Lemieux with Your Mediation Matters
Call 207-709-0346 to Schedule a Free Consultation